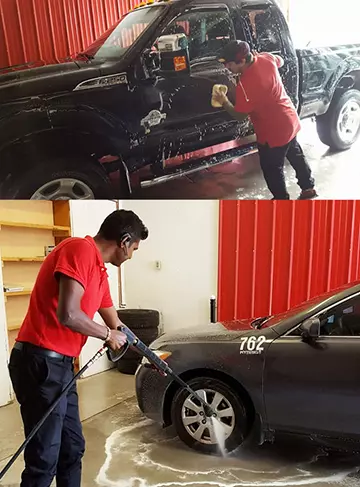 Kingston First Full-Service & Steam Cleaning Car Wash Since 2016
What we offer :
Hand Car wash, Detailing & New Tires
We offer a full service car wash & detailing, prices starting from $15 you can customize and create your own package. We service all Passenger cars, Trucks, Sports cars, SUV's and Luxury cars.
Why should you visit us:
We use Quality Products, We provide Great Service, At a GOOD Price.
State-of-the-art steam cleaners to kill bacteria, germs and viruses.
When it comes to Interiors we try to avoid chemical cleaning as much as possible.
We use more Eco friendly green products and use steam to clean 99% of the time.



Free customer parking, 24 hours video surveillance, Climate controlled garage, Close to downtown.